The variety of reliable payment solutions depends on the region you come from. In the Philippines, the most reliable payment option is GCash. It is a digital wallet that offers Filipinos flexibility and convenience when it comes to managing their payments online.

Top 3 GCash Online Casinos in the Philippines
The best casinos that have a GCash payment and withdrawal method in the Philippines are 1xbet, GGbet, and Betwinner. In the following text, we will show you how this platform works. The process is short and the benefits are numerous.
What is GCash and can I use it from the Philippines?
As a way to deposit and withdraw money, this platform is widely used. GCash is a special e-wallet in the Philippines that is accepted by many casinos. This method is supported by many banks in the country because it does not recalculate additional costs for using their e-wallet accounts. However, it only supports PHP – the local currency of the Philippines.
How to Register on Gcash from the Philippines?
To register and use Gcash in online casinos in the Philippines, you must access Gcash website either by redirecting from the casino platform or by searching for their site in a browser. If you search for it in your browser, you will see the option to register online or through their app.
You should know that there are many benefits of using this app. You will receive regular notifications about all the services offered to users. Also, you will receive timely notifications about bonuses and promotions. To register via the GCash app, follow these steps:
Install the free app on your mobile device. You can download it from the Play Store or from the App Store. The application has a few megabytes so it will not take up much memory.
After installation, enter a valid SIM card number. Then go to the "next" button to continue. Next, you need to enter certain personal information. Some of them are name, surname, email address, etc.
Gcash will require you to create an MPIN. It consists of 4 digits and will be used to access your account. Make sure you remember it or write it down somewhere. Without a password, you will not be able to access the account.
After selecting the MPIN code, press the "send" button. You will receive an SMS confirmation on your mobile device.
From the Gcash platform, you get a 6-digit number to use when authenticating. Enter this code in the appropriate field in the application. This completes the authentication process.
Then log in using the selected MPIN.
After these steps, you can play online casino games in the Philippines using Gcash, when you transfer funds.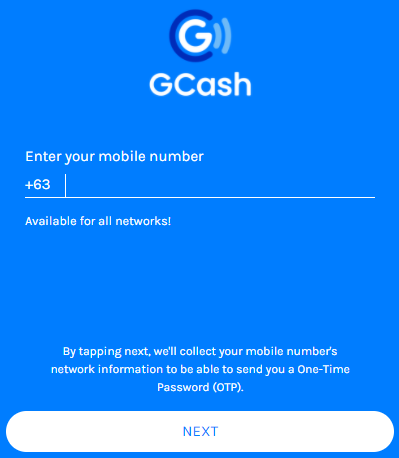 Verifying your account
All users of the mobile casinos in the Philippines who want to use GCash must go through the established verification process. If your account is not fully verified, you may have certain restrictions. Some of them are the inability to connect to local banks, PayPal accounts, etc.
GCash in the Philippines has three levels of verification. These are basic, partially verified, and fully verified. Certainly, a fully verified profile provides the most opportunities. To reach it you need to do this:
Log in to your account and select the menu field. Go to the "verify now" option.
Choose a valid identification document, such as a passport, driver's license, etc.
Take a photo of your ID card and then take a selfie. Make sure the photos are clear and visible.
Enter more information such as full name, nationality, date of birth, etc. Check all entered data.
Linking Gcash with other Payment Processors
Among casino players, the most popular payment option associated with GCash is PayPal. Filipino users need to pay attention to a few things. A PayPal account must be set up in the Philippines. The data from both accounts must be identical. This applies to name, surname, and e-mail. Also, the GCash profile must be fully verified.
The connection is performed as follows:
Select "my linked accounts" in the e-wallet application.
Then select and log in to your PayPal account.
The six digits one-time password is sent to your mobile device.
Type it in the shown field to verify. Click the "Continue" button.
This is how the connection process ends. You created the possibility to transfer funds from your PayPal account to the GCash platform.
Gambling with Real Money using GCash at Philippine Casinos
To gamble with real money using this platform, you need to deposit funds into an account. When you're done, indulge in easy and fast betting in the online casino that accepts GCash.
Depositing using GCash at Online Casinos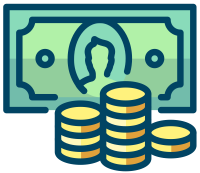 An account at the desired online casino using GCash is necessary to pay the deposit. It is also important that you choose this method as your preferred payment method. You do this by going to the "deposit" button on the main page. Then select this option in the e-wallet section.
Another thing is that you have enough funds on the e-wallet platform. Some of the platforms that accept cash are PayPal, 7-11, BDO, and other banks. There are no additional fees in this case. 1.00 PHP for cash will exist if you use RCBC and BPI. In the Philippines, you can also cash in through Cebuana Lhullier, Villarica.
Once you are fully verified, the payment and transaction limit will expand. The transaction limit of 40,000 PHP per month will be increased to 100,000 PHP cash limits. This also happens on your payment limit. If this application is your major option of payment, the payment limit will also be increased to 100,000 PHP. This is a great improvement unlike 5,000 PHP as the base member.
Withdrawals using GCash at Online Casinos
Once you have won a certain amount on casinos like GGBet, Betwinner, or 1xBet, a withdrawal follows. It is primarily necessary to choose GCash as the withdrawal method. You do this by going to the "payments" section of the online casino site. If it is not among the suggested options, go to e-wallets. Choose this method among others. Enter and type the amount you want to withdraw from your casino account. The amount you enter will be credited to your GCash account within a few days.
GCash Welcome Bonuses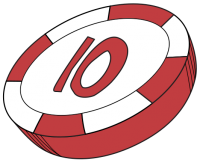 1xbet offers a welcome bonus of up to 1500 EUR and 150 FS. Newly registered users who pay 10 EUR of the deposit are entitled to the bonus. Your profile must be fully completed.
For Betwinner, the welcome bonus is identical. Pay a minimum of 10 EUR and get 1500 EUR and 150 FS. The bonus is immediately transferred to your account when you make a deposit.
GGBet gives $1,000 and 175 spins to newly registered users. Three deposits are required. The first of $7, the second of $10, and the third of $20. The deadline for activation is 5 days from registration on the official website.
Pros and Cons of this Payment Method
| Pros | Cons |
| --- | --- |
| One of the fastest payment methods. The money transfer ends in a few minutes. | One currency. It only supports the Philippine currency. If you play in dollars or euros your funds will be transformed into PHP. For such currency conversion, a commission is deducted from the users. |
| Mobile compatibility and available app. You can do financial transactions without going to the bank. | |
| Domestic currency. For Filipinos, this is very convenient. Using this withdrawal method, you will not lose funds, there are no additional commissions and costs. | |
GCash Alternatives in Online Casinos
Filipino players are offered several payment alternatives. Every online casino has different offers. You can choose from e-wallets, bank transfers, cryptocurrencies like Bitcoin, and more.
1xbet offers the most payout methods. There are a total of 64. The e-wallet field in addition to GCash also contains iWallet, Skrill, MuchBetter, SticPay, and so on.
Betwinner has 48 different payment methods. Some of the alternatives to the GCash method in the e-wallet department are Skrill, AstroPay, AirTM, PayPal, etc.
GGBet offers 11 options. When it comes to electronic money there are MiniFinty, GrabPay, EcoPayz, and others. As you can see, your choice is extensive.