Paytm is a secure e-wallet that originates from India. It has long maintained a good reputation around the world, including casinos in the Philippines.

TOP 3 casinos in the Philippines with the Paytm payment option
Despite the worldwide use of this payment option, it can rarely be found in Philippine gambling sites today. However, there are indications that the provision of this method in deposit sections will expand. Therefore, we decided to extract and highlight all the significant facts related to this payment system.
Until Paytm appears in most online casinos you can try gambling at 1XBet, 22bet, and PNXbet sites. These operators provide many solutions for deposits and withdrawals. In addition, they are very generous in terms of casino bonuses as well.
About Paytm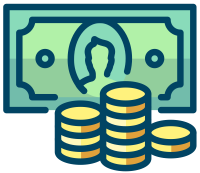 Paytm is the most popular method in India, which enjoys worldwide popularity. Some of the benefits that attract players to gamble via Paytm are OTP confirmation transactions that keep deposits safe, almost 2500 transactions happen every second, mobile applications for Android and iPhone, etc. However, Paytm has not yet reached its full glory in the Philippine casinos, which does not mean that it will not happen very soon. Therefore, go through our guide to creating a Paytm account, and make deposits and withdrawals.
How to create a Paytm account
You will not be able to deposit at the online casino if you have not previously created a Paytm account and topped it up with funds. Registration is pretty simple, and you need to finish it like this:
Visit the official Paytm website and find the " Sing Up " button
Enter the phone number, e-mail address, username, and password in the displayed fields
After that, click on "Create your Paytm wallet"
You will receive an OTP to the phone number (code you need to copy)
In addition to OTP, enter your name, surname, and other necessary data
Confirm the entire process and your account will be created
Log in by entering your username and password
After creating a Paytm account, you need to top it with funds that you will later transport to the casino account. You can finish this by using credit and debit cards, net banking, bank transfers, and the like. But before this, you will be required to verify your Paytm account.
Paytm account verification
To verify your Paytm account, open the "Account Details" where you will notice that your wallet is marked as "Inactive". Click the "Activate Now" button, then fill in your minimum KIC. Your Paytm wallet becomes active as soon as you complete your minimum KIC. However, you will have fewer benefits and monthly restrictions. So, we recommend that you do a complete KIC and take advantage of more benefits. Both KIC procedures are quite simple, and the site will accept various documents for proof of identities, such as ID cards, passports, and others.
How to gamble at Philippine casinos using Paytm?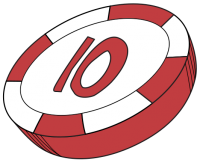 To gamble at casinos in the Philippines for real money you need to top up your casino account after you create it. That's why we've prepared two short guides for deposits and withdrawals using Paytm. Before we start on these topics, we will emphasize that Paytm is an international payment method that accepts many currencies. There is of course PHP, and for transactions, you can also use EUR, USD, GBP, JPY, and others.
Paytm deposits at gambling sites
Once you have transferred funds to your Paytm account, it is time to make a deposit at your chosen casino. Paytm deposits are somewhat different from account top-ups using other payment methods. So pay close attention to the following:
Visit the site of the selected casino and complete the registration process. If you have previously registered, you only need to log in.
After login, visit the deposit section. The deposit button is usually located at the top of the page.
In the deposit section, look for the Paytm logo and then click/tap on it. A new window will open.
Then you need to enter the following data: the funds amount you want to deposit, Paytm NO, and wallet name.
Also, you must insert a screenshot of the transaction (JPG, PDF, PNG) with the order ID/TNX ID or the deposit will be rejected.
Confirm the transaction and then check if the funds have been deducted from your Paytm account.
Paytm deposits are instant and do not include additional fees. You can start playing slots, roulette, poker, or other favorite game right away.


Welcome bonus after the first investment
After the first deposit, you can activate the welcome bonus given to you as a reward for registration and the first investment. Depending on the operator selected, the welcome offers can vary greatly. For example, 1XBet will give you a welcome bonus of €1500 + 150 FS, while 22Bet will offer a 100% promotion up to 18000 PHP without free spins. Also, PNXbet does not include free spins in its welcome offer and gives 300 USD/15,000 PHP. In essence, the amount of bonus money you will receive if the wagering requirements are too high does not matter. However, each of these sites has quite favorable conditions for unlocking bonuses.
How can players withdraw funds from a Filipino casino account using Paytm?
The next phase after depositing and winning money on slots or other casino games is to withdraw from the account. Payout should look like this:
Access the gambling site and enter your username and password to log in
Now, find the withdrawal field and click/tap on the Paytm icon
Then, enter the amount of money you want to withdraw, Paytm NO, and other information the same as for the deposit
Confirm the payout transaction and wait for the funds to appear in your Paytm account
We need to emphasize a few things about withdrawal. First, some casino sites charge a withdrawal fee, while others do not include these costs. Second, the payout is quick and can take 24 to 48 hours. Also, it is significant to remind you first to complete the process of verifying your casino account so that you do not have a problem when withdrawing.
Main Paytm Pros and Cons
Which method to use if Paytm is not available at your Filipino casino?
If you want to register and gamble at Philippine casinos that still do not provide Paytm, we have selected alternative payment methods. First of all, you could use other reliable e-wallets such as PayPal, Skrill, and Neteller. If you like a completely anonymous investment of money, then we recommend using cryptocurrencies like Bitcoin, Ethereum, Dogecoin, and others. Finally, we would like to single out another popular method among Filipino players. That is Gcash, with which you can connect other payment options, such as PayPal.